🚚 Order within the next
0 Day(s),

2 hours, 15 minutes

, 27 seconds
for delivery by
08 Dec, 2023
.
View full details
Get unlimited FREE next-day delivery for a year & Premier Member Exclusives! Now Just £9.99
GET BW+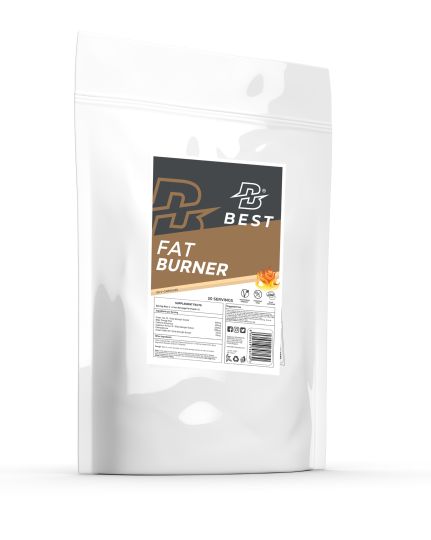 Product Attribute Description
Introducing your new best friend. Scientifically formulated for results, this blend of the best ingredients available on the market today to help you achieve that ultimate goal...you will feel immediate effects, ensure to assess your tolerance and avoid other products containing caffeine.
Serving Size
2 Caps
Servings Per Container
30 (60 V-Caps)
Ingredients Per Serving
Green Tea 10:1 Elite-Strength Extract - 500mg
Bitter Orange Peel - 420mg
Caffeine Anhydrous - 225mg
Capsicum Annum 8:1 Elite-Strength Extract - 200mg
Phenylalanine - 25mg
Green Coffee 40:1 Elite-Strength Extract - 20mg
Other Ingredients
HPMC Capsule Shell (Veggie Cap), Colourant (Titanium Dioxide E171, Red Iron Oxide E172), Silica, Magnesium Stearate, Dicalcium Phosphate
Directions
To assess tolerance consume 1 capsule twice per day for the first 7 days. Once tolerance has been assessed and you feel comfortable taking a higher dosage, take 2 capsules on an empty stomach upon waking with water. You may if you wish, take 2 capsules again 30 minutes prior to lunch with water.
For an explosive workout, take 2 capsules prior to training. Drink at least 8 glasses of water per day.
DO NOT EVER exceed 4 capsules per day.
Storage
Store in a cool, dry place. Always reseal after use. KEEP OUT OF REACH OF CHILDREN.
Nutritional Facts

Supplement Facts:
Serving Size: 1 Caps
Servings Per Container: 60 (60 Capsules)

Ingredients Per Serving: 

Caffeine Anyhydrous (250mg), Capsicum (8:1 Hyper-Strength Extraction), Bitter Orange Peel, L-Tyrosine, L-Carnitine, 5-Hydroxytryptophan (5-HTP), Green Tea (20:1 Hyper-Strength Extraction), Green Coffee (40:1 Hyper-Strength Extraction), Bioavailability Catalyst (Piper Nigrum), Chromium.

Other Ingredients:

Vegetarian friendly Capsule (Colourants; Ponceau 4R, Titanium Dioxide), Microcrystalline Cellulose, Magnesium Stearate, Silica.

Directions: 

Take one serving on an empty stomach, prior to breakfast. If suitable, take a second serving at lunch time or later in the day (at least 4 hours after your first dose). If you find the initial dose is too strong, try consuming one serving with food.

Storage:
Store in a cool, dry place. Always reseal after use. Keep out of reach of children.

Allergen Warning:
This product has been manufactured on equipment which processes products containing peanuts and nuts.

Warning:
Do not use if pregnant or nursing. This product is only intended for healthy adults, 18 to 50 years of age. Before using this product consult with your physician if you are using any prescription or over the counter medication of if you have or suspect you have any pre-existing medical condition including but not limited to: high or low blood pressure, cardiac arrhythmia, stroke, heart, liver, kidney or thyroid disease, seizure disorder, psychiatric disease, diabetes, difficulty urinating due to prostate enlargement or if you are taking a MAOI (Monoamine Oxidase Inhibitor) or any other medication. Discontinue use and consult your health care professional if you experience any adverse reaction to this product. Store in a cool dry place. Keep Out Of Reach Of Children.

Size
60 V-Caps
Form
Tablets/Capsules
Brand
BEST