Out of Stock
SKU:B25-BA-2
Out of Stock
SKU:B25-BA-2
🚚 Order within the next
0 Day(s),

2 hours, 15 minutes

, 27 seconds
for delivery by
04 Dec, 2023
.
View full details
Get unlimited FREE next-day delivery for a year & Premier Member Exclusives! Now Just £9.99
GET BW+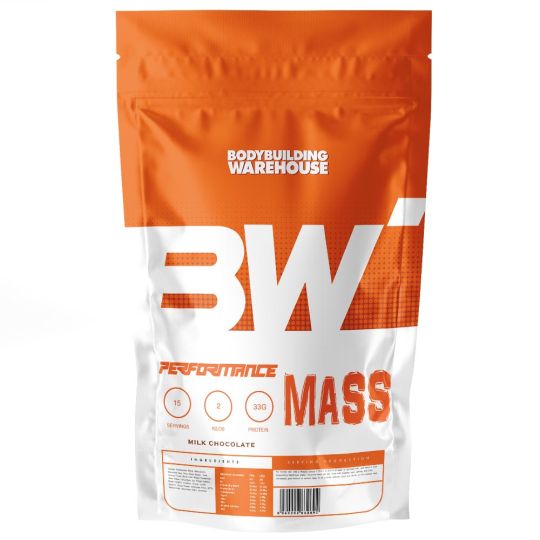 Mass Just Got Serious!
It isn't easy to pack on size, real size, real mass, mass your friends will be jealous of and people will notice. Building muscle means pushing hard in the gym, each and every session, and packing in enough calories to give your body the energy and fuel to grow.
Features
Time-Released Protein blend designed to "Trickle Feed" your muscles over 8 hours
Complex Carbohydrate blend perfect for everything from post-workout, to between meals
Awesome Taste & Mixability, 5g Creatine Monohydrate per Serving!
Amazing value - 4kg just £29.99!
Nutritional Facts

Supplement Facts:
Serving Size: 130g (Normal Use, for Hardcore Use See Serving Suggestions)
Servings Per Container: 7 (1kg) / 15 (2kg) / 30 (4kg) / 46 (6kg)

Nutritional Information Per 130g Serving:
Kcal 501
KJ 2121
Protein (Dry Basis) 33.04g
Protein (As Is) 30.94g
Carbohydrates 81.63g
Sugars 8.94g
Fibre 3.63g
Fats 5.59g
of which Saturates 0.80g
Salt 0.27g

Nutritional Information Per 260g Hardcore Serving:
Kcal 1001
KJ 4241
Protein (Dry Basis) 66.09g
Protein (As Is) 61.89g
Carbohydrates 163.27g
Sugars 17.89g
Fibre 7.27g
Fats 11.18g
of which Saturates 1.6g
Salt 0.55g

Nutritional Information Per 100g:
Kcal 385
KJ 1631
Protein (Dry basis) 25.42
Protein (As is) 23.80g
Carbohydrates 62.80g
Sugars 6.88g
Fibre 2.80g
Fats 4.30g
of which Saturates 0.62g
Salt 0.21g
    
Nutritional values are based on Chocolate version. Other flavour variants nutritional values may vary slightly.

Suggested Use :
For Normal Use: Add 2 Heaped scoops (130g) to 300ml of water or skimmed milk, and blend in your Bodybuilding Warehouse shaker. Consume twice per day, once with breakfast upon waking, and once immediately post workout on workout days, or as a snack between lunch and dinner on non-workout days.

For Hardcore Users: Add 4 Heaped scoops (260g) to 400ml of water or skimmed milk to create one of the biggest, baddest mass gainers available. Over 1000 calories, over 60 grams of protein, over 160 grams of complex carbs, all in one drink. This is only for hardcore gainers who find it hard to put on weight or who want the greatest gains. We recommend trying the 130g serving size first, then moving up to 260g when you are ready. For those looking to use our Hardcore recommendation, add 6 level scoops to 400ml of water or milk and blend in a large shaker, or blender. Consume 1 serving between breakfast and lunch, and 1 serving immediately post workout on workout days, or as a snack between lunch and dinner on non-workout days.

Ingredients:
Complex Carbohydrate Blend (Maltodextrin, Micronized Oats, Waxy Maize Starch), Time Release Protein Blend (Milk Protein Concentrate, Whey Protein Concentrate, Soy Protein Isolate), Power Complex (Creatine, Taurine, Lysine, Glycine), Cocoa Powder (Chocolate Only), MCTs, Beetroot Red (Strawberry Only), Sucralose.

Brand
Bodybuilding Warehouse