Out of Stock
SKU:SF185-U-1
Out of Stock
SKU:SF185-U-1
🚚 Order within the next
0 Day(s),

2 hours, 15 minutes

, 27 seconds
for delivery by
04 Dec, 2023
.
View full details
Get unlimited FREE next-day delivery for a year & Premier Member Exclusives! Now Just £9.99
GET BW+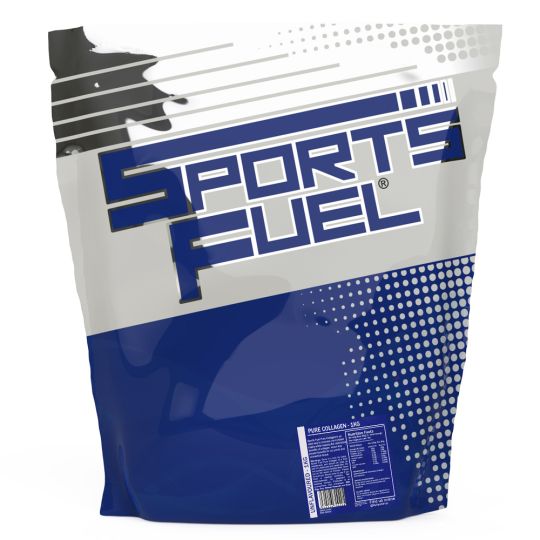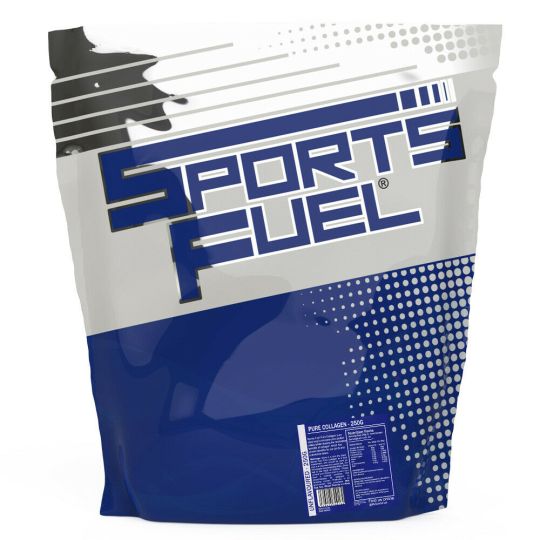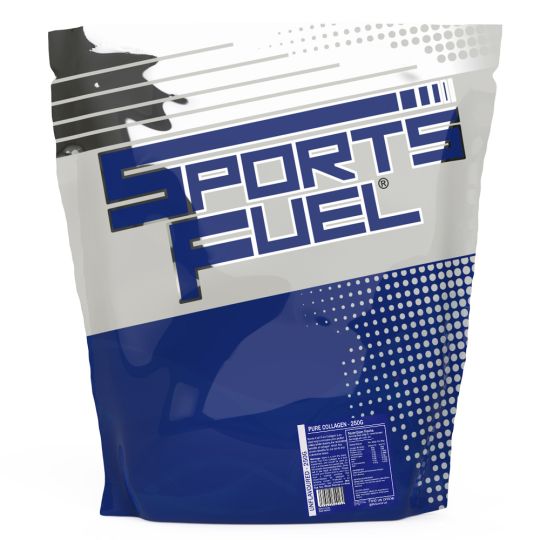 Sports Fuel Collagen Powder
Key Facts:
Ultra-Premium Quality
100% Pure Collagen Powder
Low Carbs
Keto & Paleo Friendly
Consuming Collagen Powder can support with:
Healthy ageing
Joint and bone health
Sports nutrition
Skin beauty
Improved energy
Pure Hydrolysed Collagen is the highest quality Collagen Peptide Proteins you can find. Collagen is extremely important to supplement with for overall health, wellness and vitality. Collagen is the body's structural protein - the function of Collagen is to maintain the elasticity of skin, tissues and organs. Collagen is essential in our body, but as we age, natural production decreases. Consuming Collagen powder can support with:
Healthy ageing
Joint and bone health
Sports nutrition
Skin beauty
Improved energy
Our collagen peptide protein is a rich source of bioavailable amino acids, glycine and proline. These aminos are often found in lower amounts in other sources, such as whey or milk protein. It's perfect for individuals looking for a quality protein source, or to support their body's own collagen production. Collagen makes up joints, hair, skin and nails. It plays a key function in skin elasticity, muscle strength and healthy hair.
Collagen provides support for the growth and repair of cartilage tissue, which makes it a popular supplement for those suffering from injuries.
Supplement Facts: Serving Size: 20g (1 scoop) Servings Per Unit: 12 (250g) / 25 (500g) / 50 (1kg) Nutritional Information Per 20g Serving:
Kcal - 74
KJ - 318
Protein - 18g
Carbohydrates - 0.46g
of which Sugars - 0.44g
Fats - 0.06g
of which Saturates - 0.04g
Sodium - <0.01g
Nutritional Information Per 100g:
Kcal - 374
KJ - 1590
Protein - 90g
Carbohydrates - 2.3g
of which Sugars -2.2g
Fats - 0.3g
of which Saturates - 0.2g
Sodium - <0.01g
Ingredients:
100% PeptiPlus® Hydrolysed Collagen (from Bovine). This is widely regarded as the highest quality collagen powder you can buy, and we source it exclusively from Gelita, the most respected ingredient supplier of Collagen in the World.
Making Pure Hydrolysed Collagen: Simply add 1 scoop of powder to 200-250ml of cold water, mix until the powder has dissolved, top up with water if you prefer a diluted taste. This can be consumed at any point in the day. The amount of servings varies depending on your dietary requirements. 
Allergen Information: Produced on machinery that also processes milk, egg, nuts, peanuts, gluten and soy.
Nutritional Facts

Supplement Facts:
Serving Size: 20g (1 scoop)
Servings Per Unit: 12 (250g) / 25 (500g) / 50 (1kg)

Nutritional Information Per 20g Serving:

Kcal - 74

KJ - 318

Protein - 18g

Carbohydrates - 0.46g

of which Sugars - 0.44g

Fats - 0.06g

of which Saturates - 0.04g

Sodium -<0.01g

Nutritional Information Per 100g:

Kcal - 374

KJ - 1590

Protein - 90g

Carbohydrates - 2.3g

of which Sugars -2.2g

Fats - 0.3g

of which Saturates - 0.2g

Sodium -<0.01g

Ingredients:

100% PeptiPlus® Hydrolysed Collagen (from Bovine). This is widely regarded as the highest quality collagen powder you can buy, and we source it exclusively from Gelita, the most respected ingredient supplier of Collagen in the World.

Making Pure Hydrolysed Collagen:
Simply add 1 scoop of powder to 200-250ml of cold water, mix until the powder has dissolved, top up with water if you prefer a diluted taste. This can be consumed at any point in the day. The amount of servings varies depending on your dietary requirements. 

Allergen Information:
Produced on machinery that also processes milk, egg, nuts, peanuts, gluten and soy.

Form
Powder
Brand
Sports Fuel