🚚 Order within the next
0 Day(s),

2 hours, 15 minutes

, 27 seconds
for delivery by
04 Dec, 2023
.
View full details
Get unlimited FREE next-day delivery for a year & Premier Member Exclusives! Now Just £9.99
GET BW+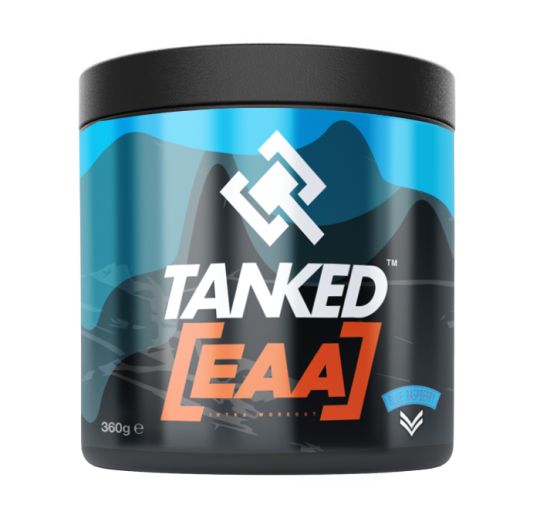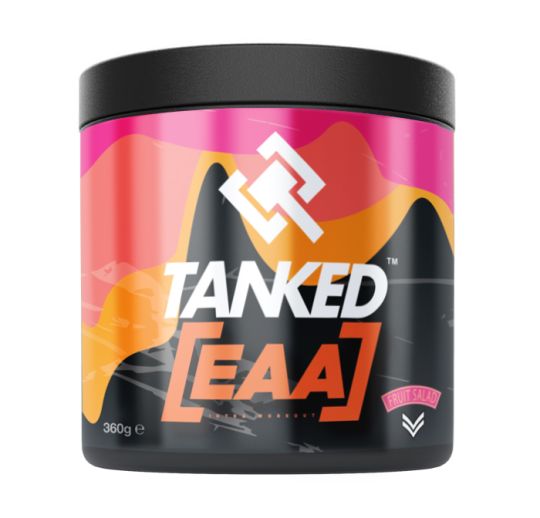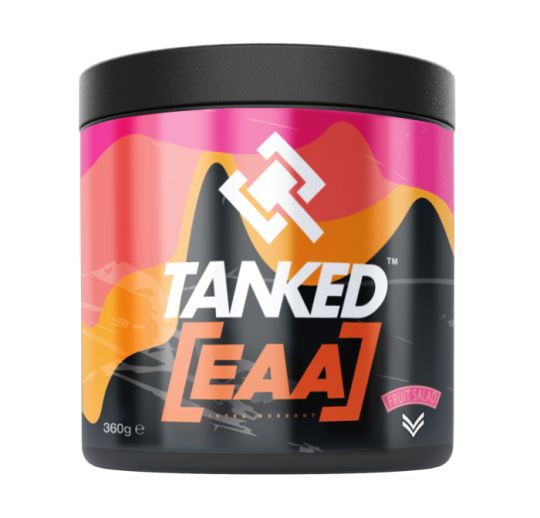 Tanked EAA Powder
Tanked EAA Powder is an EAA (essential amino acid) supplement that contains all 9 essential aminos acids. An Essential Amino Acid (or EAA) is an amino acid that cannot be produced by the body on its own, and must be consumed via diet or supplementation.
Why choose Tanked EAA?
Tanked EAA Powder supplement was designed as a perfect intra workout and essential amino acid formula.
Features:
Contains All 9 Essential Amino Acids
Delicious Tasting Amino Acid Formula
With Citrulline Malate and Taurine
30 Servings Per Tub
Nutritional Facts

Supplement Facts:

Product Size = 360g
Servings = 30

Ingredients Per Serving:

Tanked EAA Blend (L-Leucine, L-Valine, L-Lysine, L-Phenylalanine, L-Threonine, L-Isoleucine, L-Histidine, L-Methionine, L-Tryptophan) - 5,152mg
Cluster Dextrin (Highly Branched Cyclic Dextrin) - 2,250mg
L-Taurine - 1,200mg
Citrulline Malate 2:1 Powder Blend - 1,200mg
Bioperine™ (Black Pepper Extract) - 5mg

Directions:

As an intra-workout supplement take 2 rounded scoops (12g) with 300-400ml of water to taste. Can be taken either or post workout also.

Active Ingredients Per Serving                                                                          Per 1 Scoop

 

Tanked EAA Blend (L-Leucine, L-Valine, L-Lysine, L-Phenylalanine,

 L-Threonine, L-Isoleucine, L-Histidine, L-Methionine, L-Tryptophan)                         5,152g

Cluster Dextrin (Highly Branched Cyclic Dextrin)                                                     2.25g

L-Taurine                                                                                                             1.2g

Citrulline Malate 2:1                                                                                             1.2g

Bioperine™ (Black Pepper Extract)                                                                         5mg

Size
30 Servings
Brand
TANKED